Details
Five finalists will be announced on Friday, July 13, 2018. The winning remix will be released as the b-side to our third single, to be released on August 31, 2018.
Finalists will be chosen on the merit of their remixes and each finalist's remix will be available as part of a "Carmena Saturna Remix Contest" release via BandCamp. Each track's price would be set at $1.00 USD with the option for anyone to pay as much as they wish. The track that generates the most income by Friday, August 10, 2018 is the winner.
All remixes must be submitted by Monday, July 9, 2018. All income generated from sales of the contest will be donated to Darkest Before Dawn.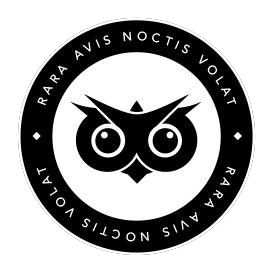 Darkest Before Dawn is a new non-profit organization based in Chicago and Los Angeles with one simple, yet urgent goal: to provide resources, support, and community for our nightlife, restaurant and music venue industry, who's late hours and isolated commutes leave them susceptible to depression, addiction and suicide. Recent data points to a high rate of chemical dependency and suicide for this demographic in our country, especially in the very industries built to provide excitement, leisure and happiness to everyone else. They are the people heading home in the early morning hours, when businesses are closed, the streets are empty, and it truly is the darkest period of time before the dawn.